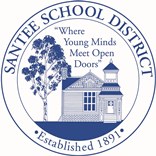 Welcome to the Publications Online Ordering Website
If you need any assistance, please contact Publications at 619-258-2240.
Or email us at pubs@santeesd.net
Attention summer school teachers and staff:
The warehouse will not be making daily deliveries during the summer so, you will have to come by Pubs and pick your orders up when they are ready.
Tips on ordering instructional curriculum
1) Please limit your orders to 4 weeks worth of materials at a time.
2) Be sure to specify the page numbers, chapter numbers and how you would like your materials to be produced. I.E. 1-sided or 2-sided copies, collated or uncollated, do you want them stapled or 3-hole punched.
3) Use the special instructions box to list all of these details.
4) When providing page numbers, let us know if page numbers are from book or the PDF file. The PDF file numbers may be different from the book numbers.
5) Always use your "Store Order Non-Billable Only" budget code for district sponsored curriculum.
---