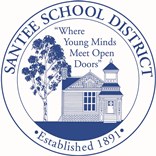 Welcome to the Publications Online Ordering Website
If you need any assistance, please contact Publications at 619-258-2240.
Or email us at pubs@santeesd.net
ATTENTION: Pubs is experiencing a heavy workload at this time. Please do your part and avoid these bad habits.........
1) If you are putting in a large number of orders, Do not make them all due on the same day.
2) Please do not put orders in for Christmas items due in September.
3) When you choose a due date, Do not wait until the date it's due or 3 or 4 days afterward to send in your originals.
4) Most important.... If you have order that is time sensitive or a critical deadline, please email us with the job number and we will do our best to squeeze it into the schedule to meet your needs.
Tips on ordering instructional curriculum
1) Please limit your orders to 4 weeks worth of materials at a time.
2) Be sure to specify the page numbers, chapter numbers and how you would like your materials to be produced. I.E. 1-sided or 2-sided copies, collated or uncollated, do you want them stapled or 3-hole punched.
3) Use the special instructions box to list all of these details.
4) When providing page numbers, let us know if page numbers are from book or the PDF file. The PDF file numbers may be different from the book numbers.
5) Always use your "Store Order Non-Billable Only" budget code for district sponsored curriculum.
---